1939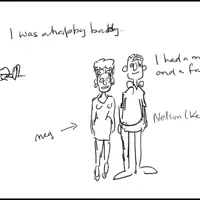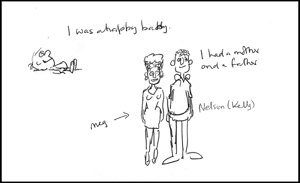 Murray Ball was born in Fielding, New Zealand. January 26th 1939 to Meg and Kelly Ball.  
1945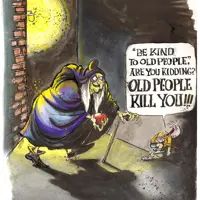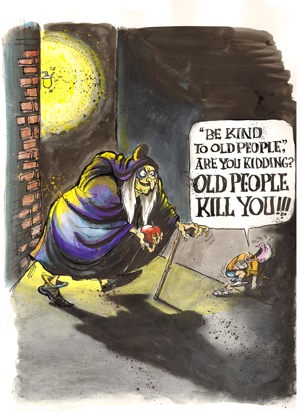 Young Murray had a VERY vivid imagination.
1947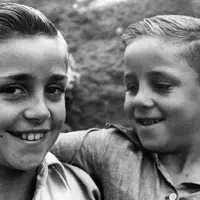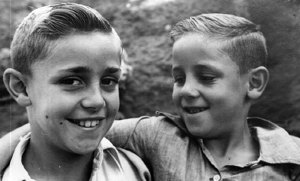 The Ball family moved to Australia.
1948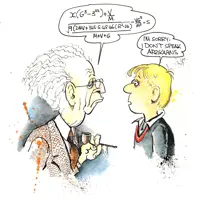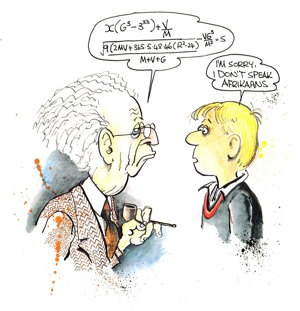 The Balls settled first in Durban, then in Johannesburg, South Africa.
1951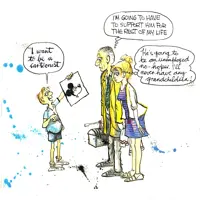 "I want to be a cartoonist!"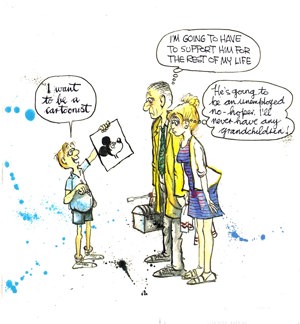 Murray wins first prize in a cartoon competition. This turned out to be quite a defining moment.
1957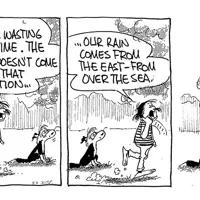 Murray's first 'real' job

Murray returned to NZ and writes weather reports for the Manawatu Times.
1959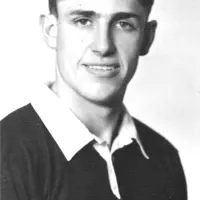 Dreams of being an All Black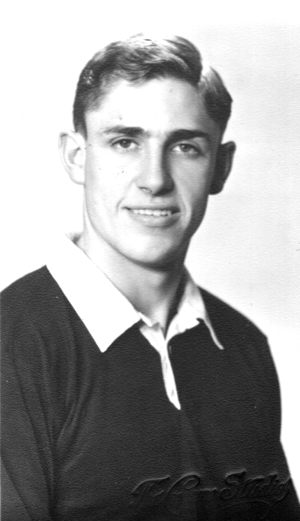 Murray played 2nd five-eighth for the Junior All Blacks.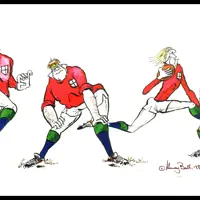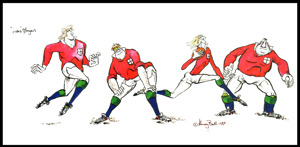 Murray gained a taste for International rugby while playing against the Lions.
1960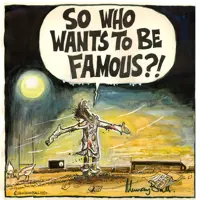 Trials for the All Blacks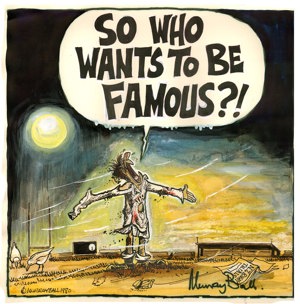 Murray trialed unsuccessfully for the All Blacks.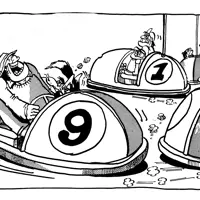 Murray returns to South Africa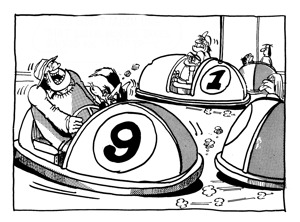 Murray returned to Durban to help with his father's amusement arcade business.
1961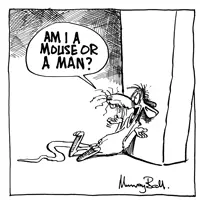 First attempt to get published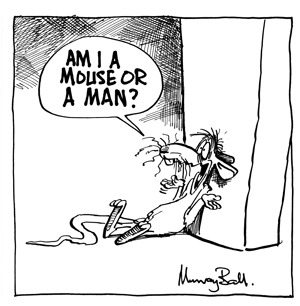 Murray traveled with his brother Barry by boat to England.  He writes and submits his first illustrated story, about a mouse, which promptly disappears without trace. 
1962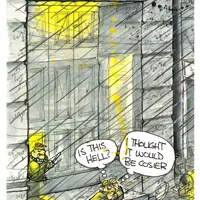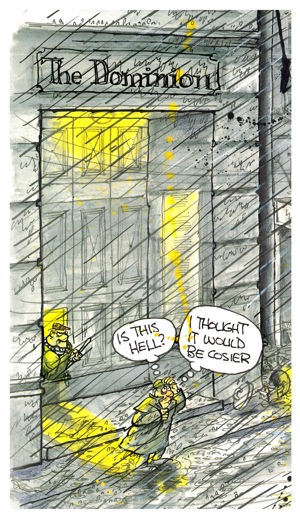 Murray returned to Wellington, NZ and found work at 'The Dominion' as a staff cartoonist.
1963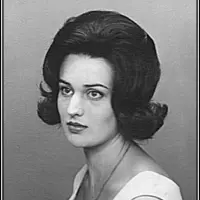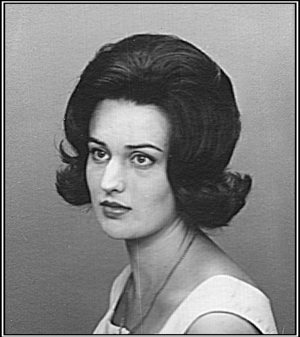 Murray returned to South Africa to see his family and meets Pam, a young English-woman to whom he soon becomes engaged.
1964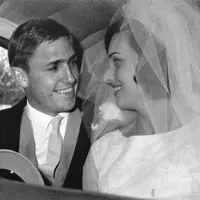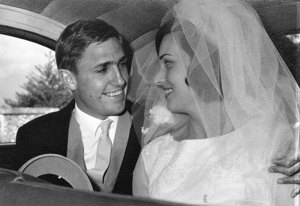 Murrary married Pam at All Saints Church in Sanderstead, England, before honey-mooning in Paris with her (and his dad).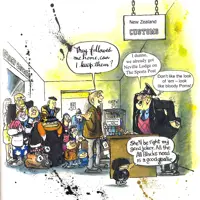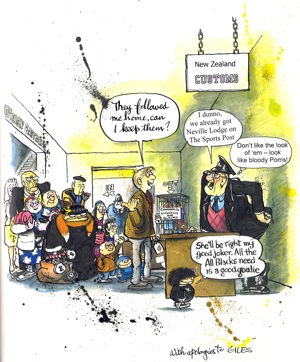 Murray & Pam moved back to Wellington and Murray earns four guineas a week drawing cartoons for 'The Truth'.
1965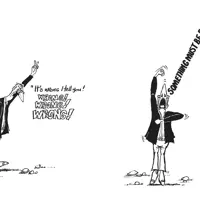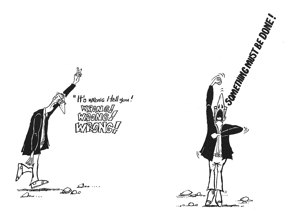 Murray studied education at Hamilton Teachers College. 
1966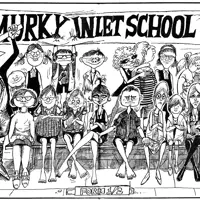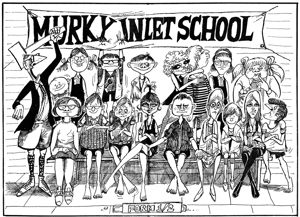 Began life as a teacher at the Mercury Bay Area School, Whitianga.
1967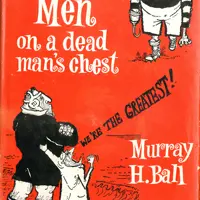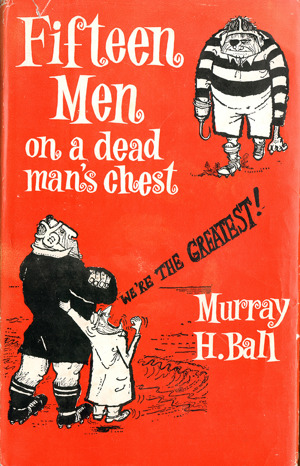 Wrote and had published 'Fifteen Men on a Dead Man's Chest'.  
1968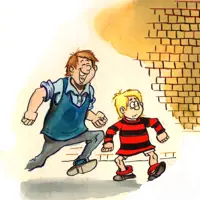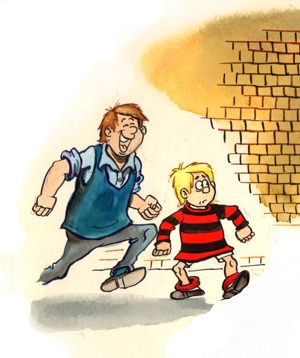 Returned with Pam and his two-year-old son to England where they bought a house near Dulverton, Somerset.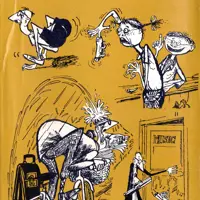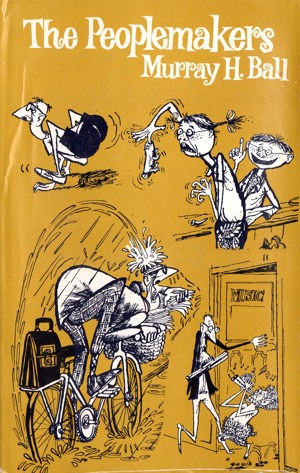 'The Peoplemakers' was written and published while Murray helped out on his family farm at 'Aratika', near Fielding.
1969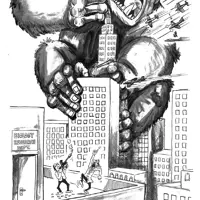 Life as a free-lance cartoonist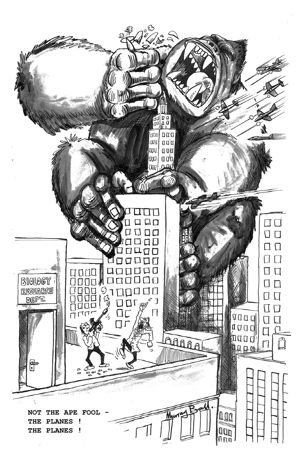 Began free-lance cartooning as a career.  He submitted cartoons to 'Punch' magazine as well as several 'Girlie' magazines.
1970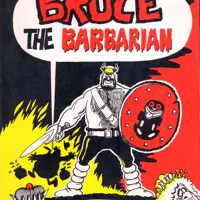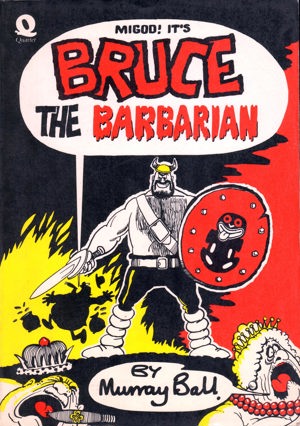 'Bruce the Barbarian' was launched in the 'British Labour Weekly'.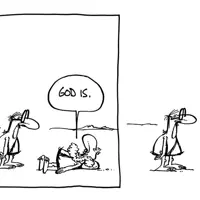 'Stanley', a strip about a Paleolithic caveman, was accepted by 'Punch' Magazine.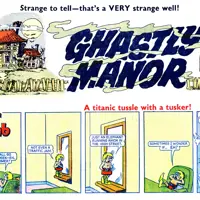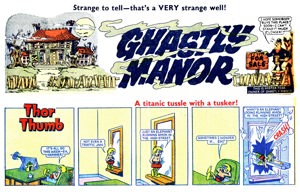 Murray illustrated children's comics for Fleetway and Thomson's of Dundee.  He ghosted 'Billy Bunter' and 'Desperate Dan' and created several characters of his own like Thor Thumb, a small boy Viking with a magic hammer.
1974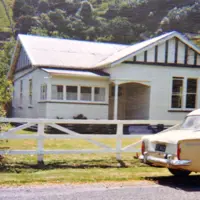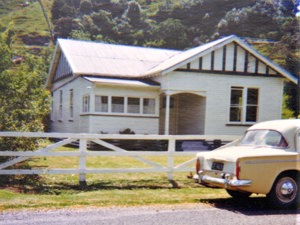 Murray returned with Pam and three kids to NZ. They had enough saved to buy a small house and 4 acres on the outskirts of Gisborne.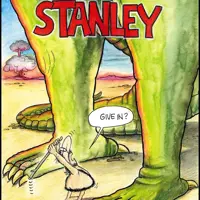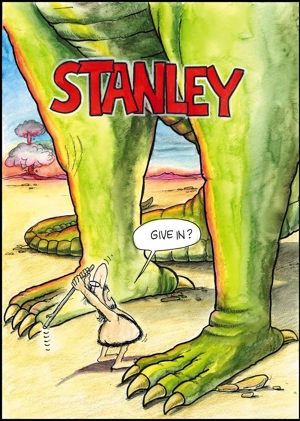 Stanley is accepted by 'The Listener'. Murray's new (Australian) agent, Sol Shifrin, secures syndication for Stanley in the U.S.
1975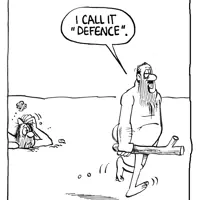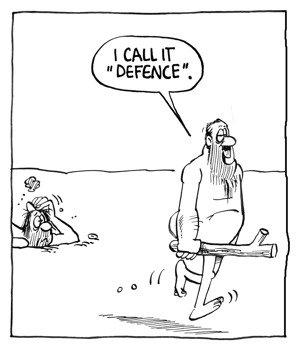 Let there be Manny is a short series set in the book of Genesis and remains unpublished.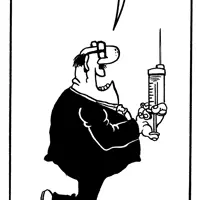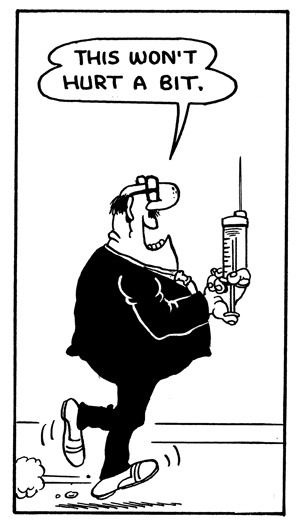 The Doctor appeared in a later compilation book of Murray's cartoons called Six of the Best.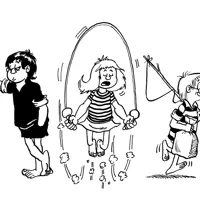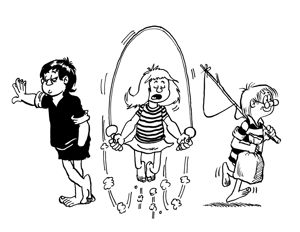 Murray began working on several new strips. The Kids appeared in the New Zealand Listener. 
1976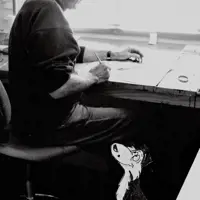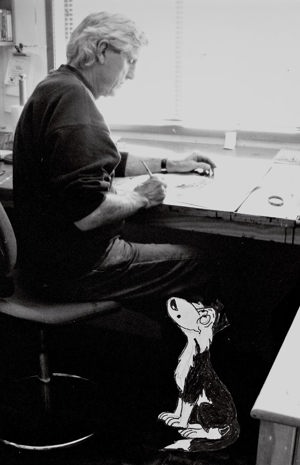 FOOTROT FLATS is accepted by;
The Evening Post
The Waikato Times
The Christchurch Press
... and as time goes on by numerous other newspapers in New Zealand and Australia.
1977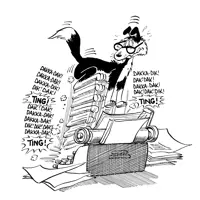 Footrot Flats First Published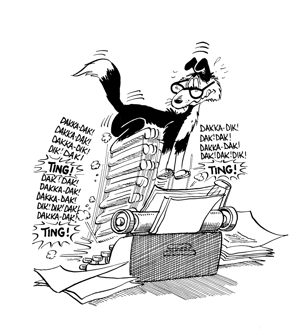 The first Footrot Flats book is published.
1978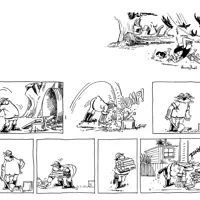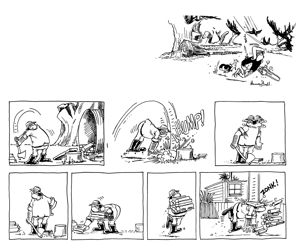 Murray begins his 'Weekender Strips', which, with two layers, allowed a bit more space for the characters to develop.
1979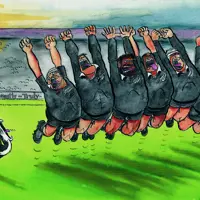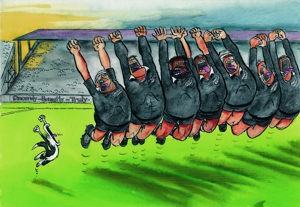 The Footrot Dog was selected as mascot for the All Blacks rugby team and sat proudly on the sidelines for a couple of seasons.
1981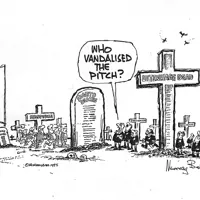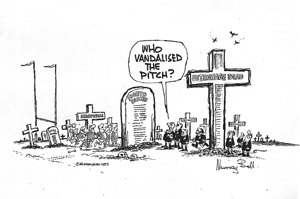 Murray protested against the South African rugby team's tour of New Zealand.
1984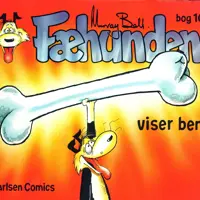 Footrot Flats around the world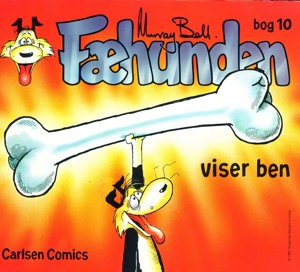 Footrot Flats is translated into the Danish 'Faehunden'. There are also translations of the strip made in German, Norwegian, Swedish, and Japanese.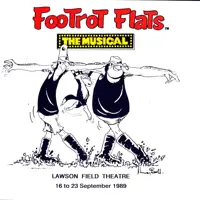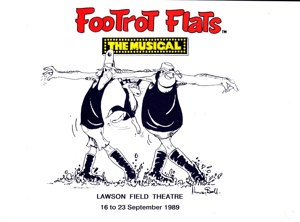 Footrot Flats - The Stage Musical  (Playwright - Roger Hall / Music – Philip Norman / Lyrics – A.K.Grant).  It continues to be popular with amateur drama companies.  
1985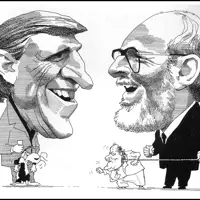 Murray and Tom put their heads together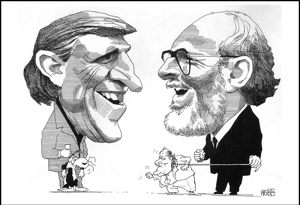 Two Feilding old boys, Murray Ball and Tom Scott begin work on a screenplay for New Zealand's first full length feature animated film.   
1986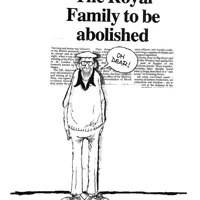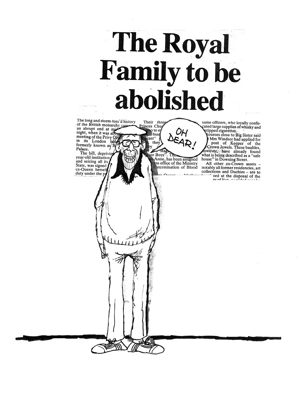 One man's crusade for a Brave new World. Quentin Hankey goes into battle against the monarchy, imperialists, capitalist and political sycophants - and fails - miserably.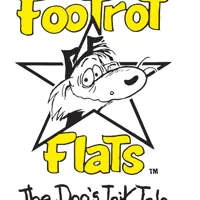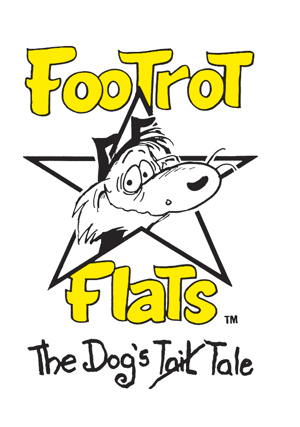 New Zealand's first animated film Footrot Flats, 'The Dogs Tale' was a smash hit in New Zealand and Australia. Murray's characters were brilliantly recreated and supported by a host of New Zealand's finest actors, comedians and musicians.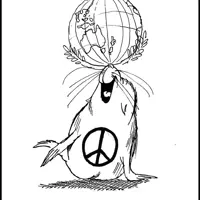 UN International Year of Peace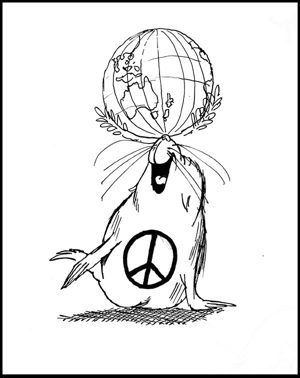 Murray's drawing of a NZ Fur seal pup was adopted by the UN for the International Year of Peace
1987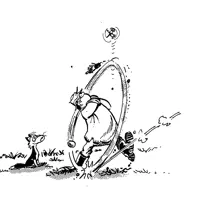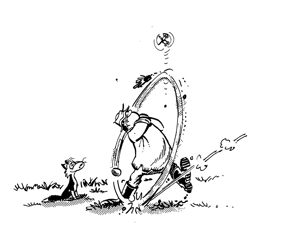 Murray sinks a hole in one. Very few people believe this.
1991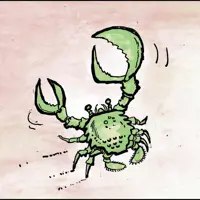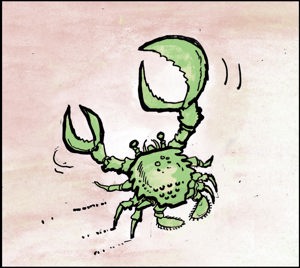 A newly discovered genus and  species of crustacean is named Flatsia walcoochorum after…Wal and Cooch.
1993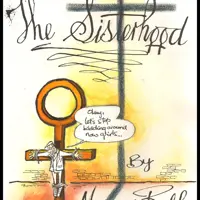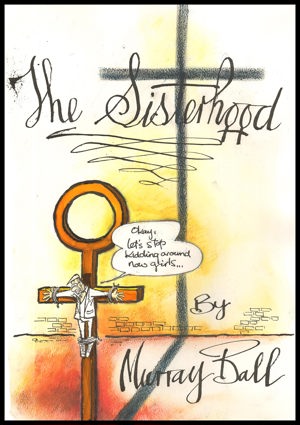 A controversial (to say the least) view of feminism and the breakdown of traditional family values.
1995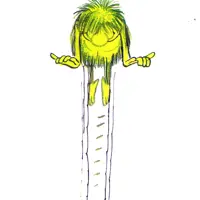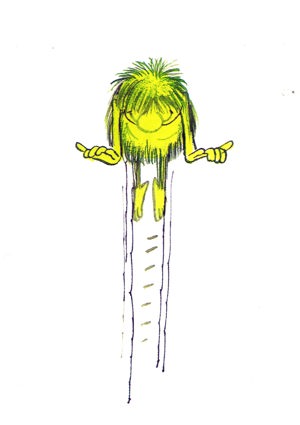 Murray illustrated Barry Crump's childrens' story, Mrs Windyflax and the Pungapeople.  
1998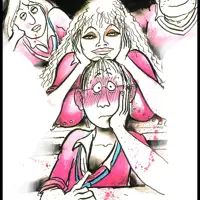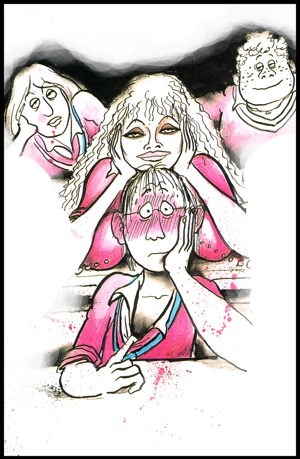 The chronically shy Adam Budd desperately attempts to navigate the swirling waters of adolescence. 
2000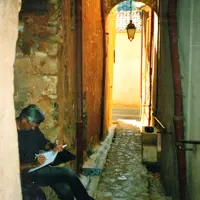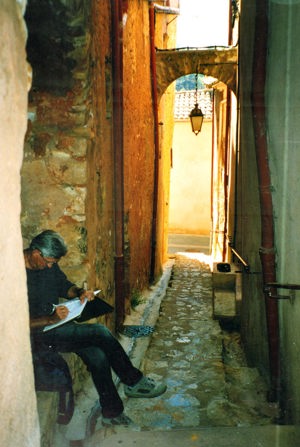 Murray and Pam and his sketch book travel to Europe.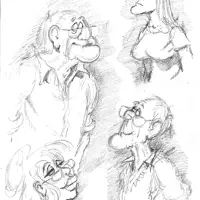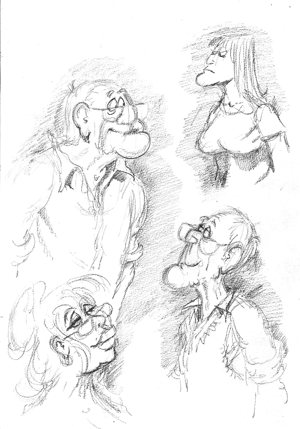 Murray works on strips and scripts which remain unpublished. 
Old Dogs
Slugs and Snails and Puppy-dogs tails
2001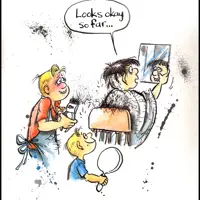 Tarzan, Gene Kelly and Me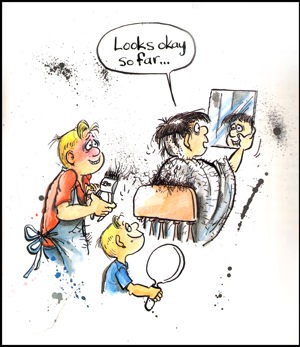 Tarzan, Gene Kelly and Me is a funny, irreverent look at the formative influences in Murray Ball's life.
2002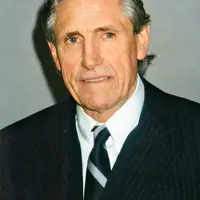 Awarded Order of New Zealand Merit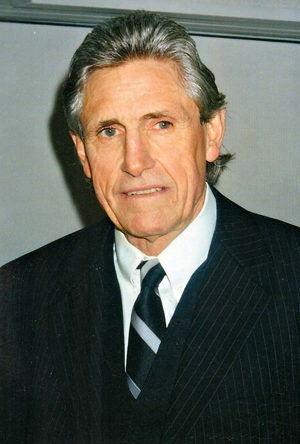 Murray received the New Zealand Order of Merit for services to Cartooning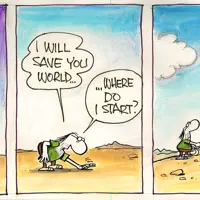 The Prophet was deemed 'too controversial' to publish, but later appeared in the compilation 'Six of the Best'.
2003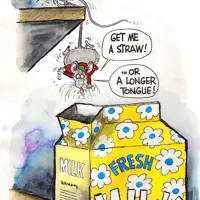 Fred the (quite) Brave Mouse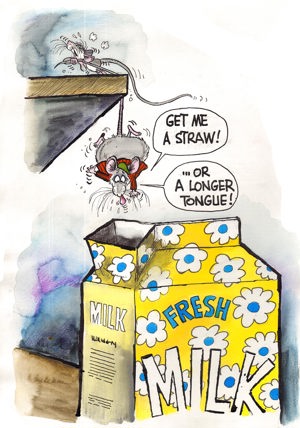 Fred and his unfeasibly long tail leave the warmth and comfort of home to explore the big wide world.
2004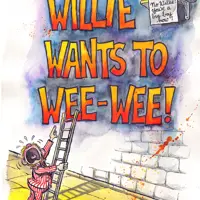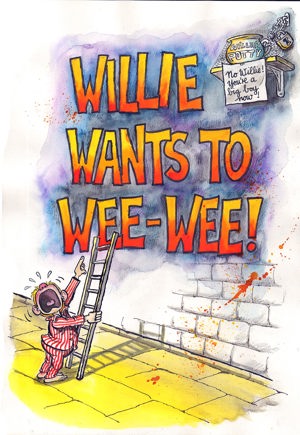 Willie Wants to Wee-wee ... NOW!!!
2010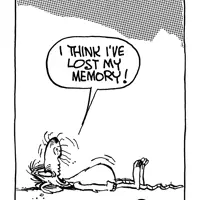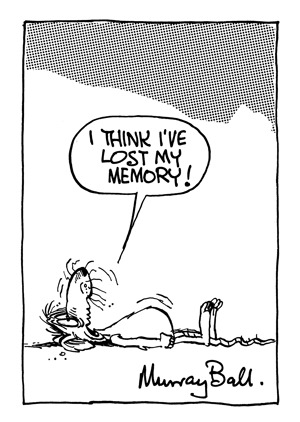 Murray retires from both cartooning and public life. He lives, quietly, with Pam, and a black and white tom-cat named Jack.
2016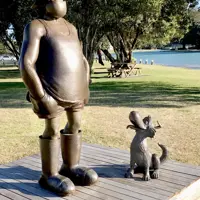 Life-sized bronze sculptures of Wal' and Dog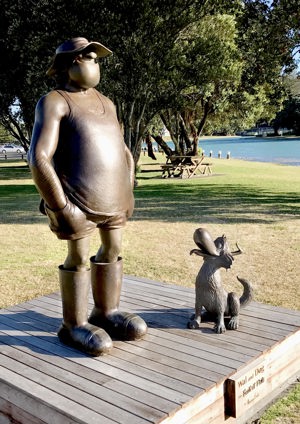 Life-sized bronze sculptures of Wal' and Dog were crafted by Wellington's Weta workshop. They stand now beside the Taruheru River in the council gardens, in Gisborne.
2017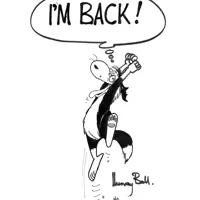 Footrot Flats Website Launched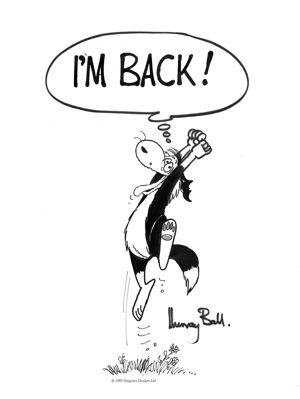 Footrot Flats finds a new home online. A place for fans old and new to explore, interact and have a daily chuckle at the adventures of Wal, Dog and the rest of the gang.