About Footrot Flats

Footrot Flats has been enjoyed by people from all walks of life for many years. While it helps a bit to have some farming background, the strip is essentially about a man and his dog.
Set against a backdrop that is probably most familiar to New Zealanders and Australians, it could be any place where a few animals gather together to amuse, torment and baffle their human counterparts.
The strips first appeared in The Evening Post newspaper in 1976. Murray reckoned that The Dog in the very first cartoons looked 'emaciated, saucer eyed, marrow nosed with an unhinged jaw and a tongue like a chewed necktie.
But the characters developed, and Murray's daily cartoons went on to appear in over 200 papers in New Zealand and Australia. It popped up in a few other countries too, like Denmark, where it was translated and re-named 'Faehunden'
Increasing popularity led to compilation books and merchandising. A stage play was written and an amusement park took on a Footrot Flats theme. Then, in 1986, Footrot Flats A Dog's Tail Tale, New Zealand's first animated feature film was released.
Murray stopped drawing Footrot Flats in 1995. He noted that The Dog would, by then, be old and his muzzle streaked with grey … and he couldn't let that happen to his old mate. So, he retired the strip, reflecting that, in Footrot Flats, he was 'Just happy to have struck something people like'.
Footrot Flat's publications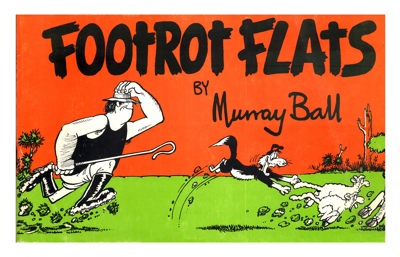 Volume 1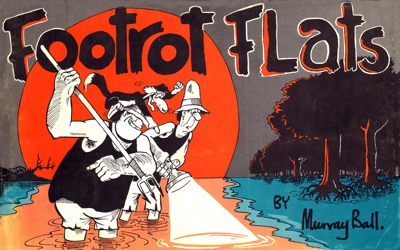 Volume 2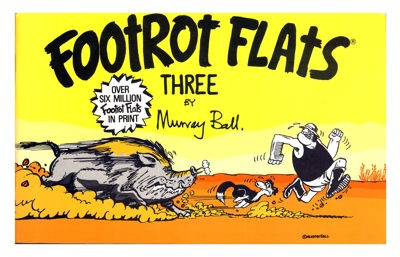 Volume 3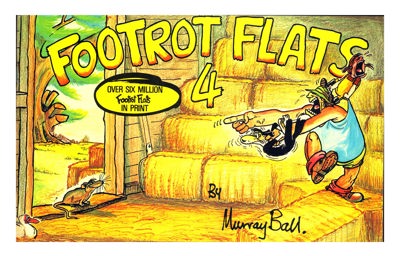 Volume 4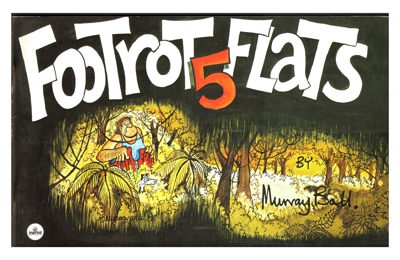 Volume 5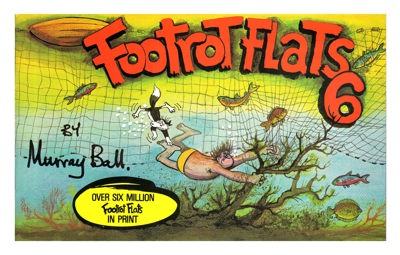 Volume 6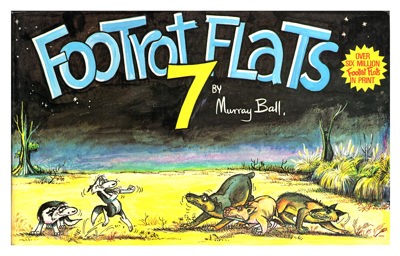 Volume 7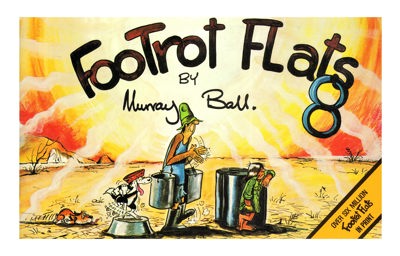 Volume 8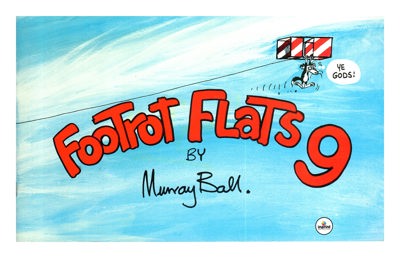 Volume 9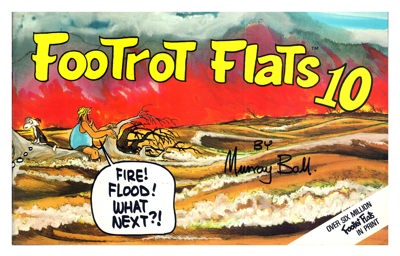 Volume 10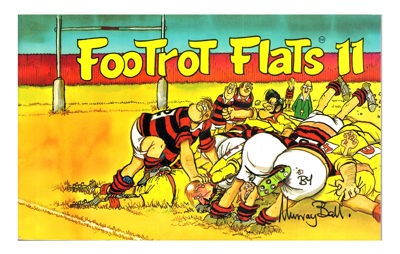 Volume 11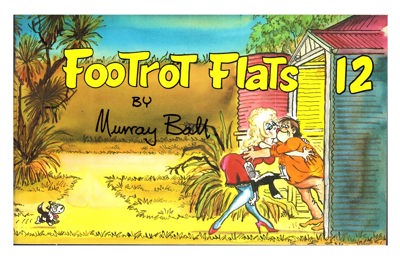 Volume 12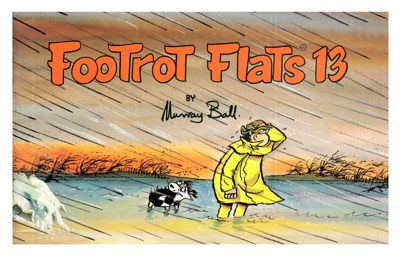 Volume 13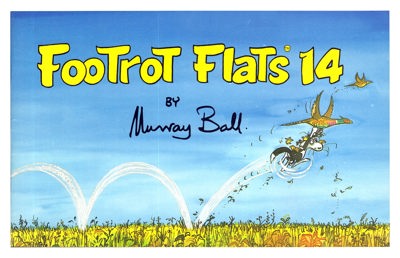 Volume 14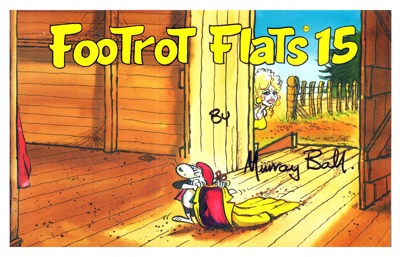 Volume 15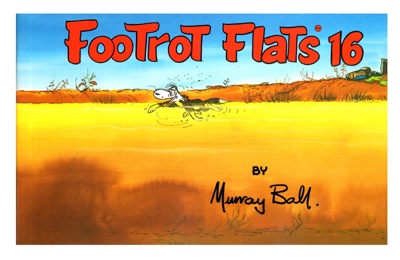 Volume 16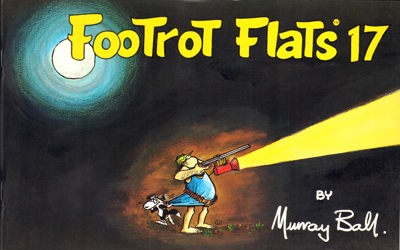 Volume 17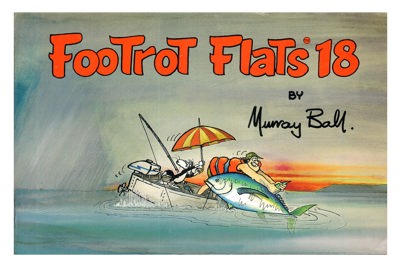 Volume 18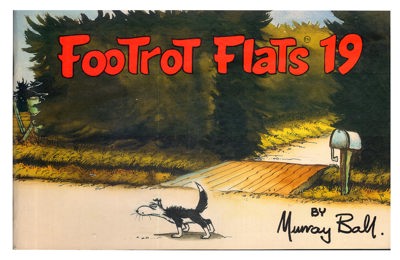 Volume 19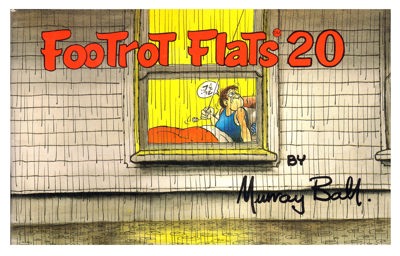 Volume 20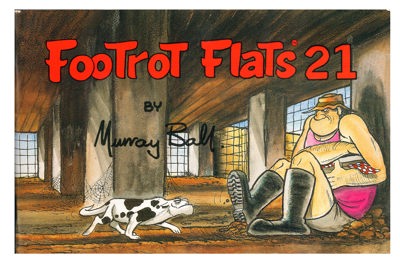 Volume 21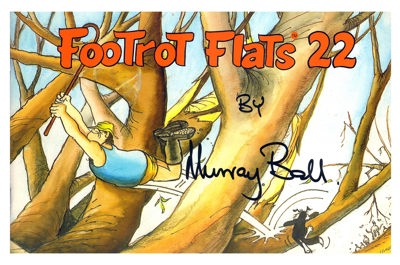 Volume 22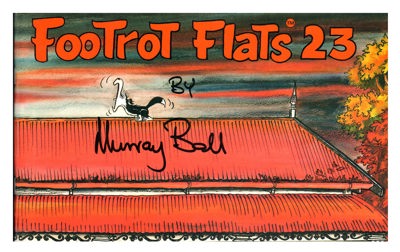 Volume 23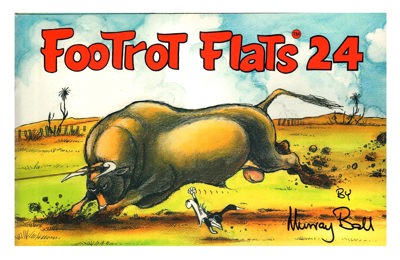 Volume 24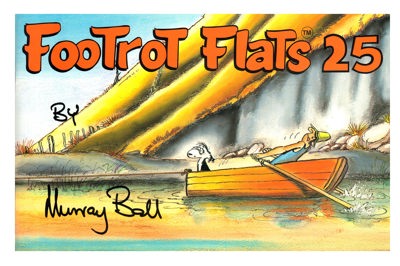 Volume 25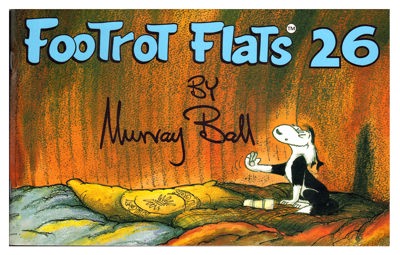 Volume 26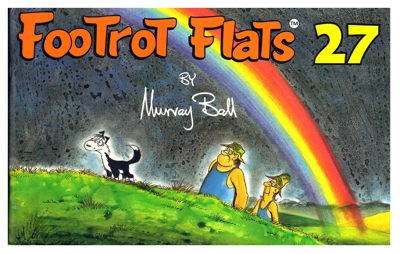 Volume 27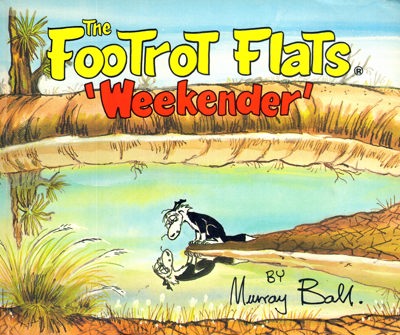 Weekender Volume 1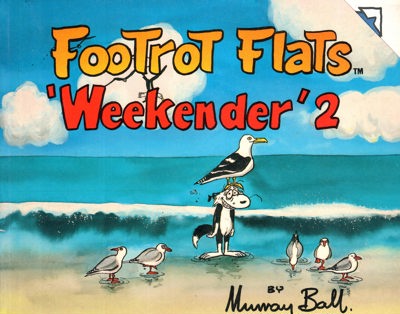 Weekender Volume 2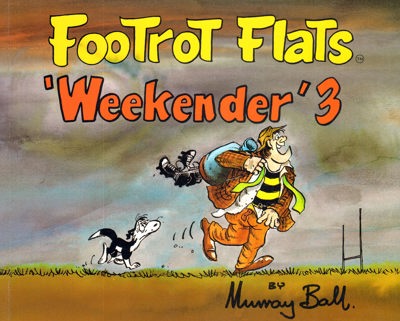 Weekender Volume 3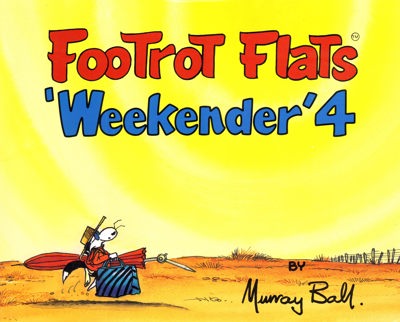 Weekender Volume 4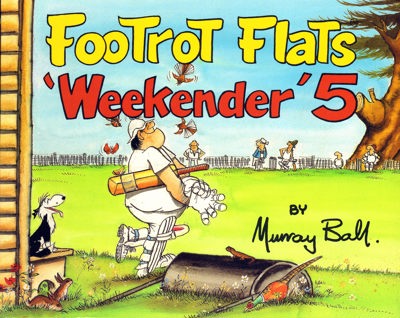 Weekender Volume 5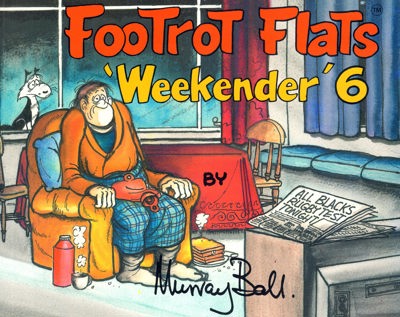 Weekender Volume 6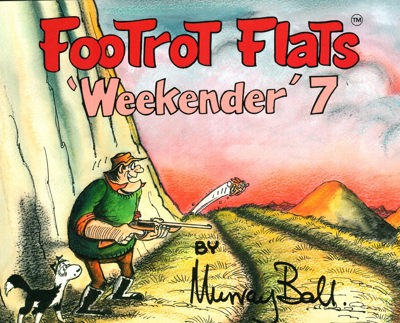 Weekender Volume 7
Weekender Volume 8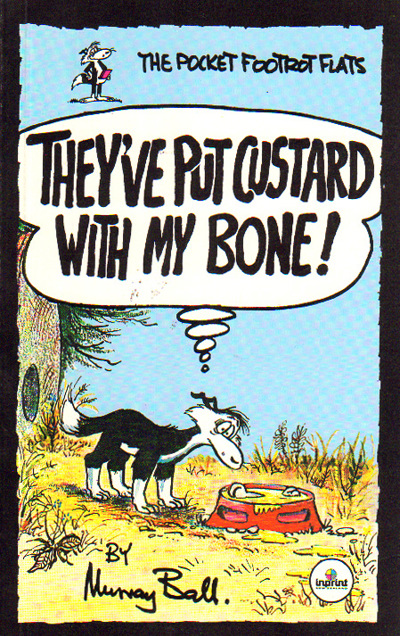 They've put Custard with my Bone!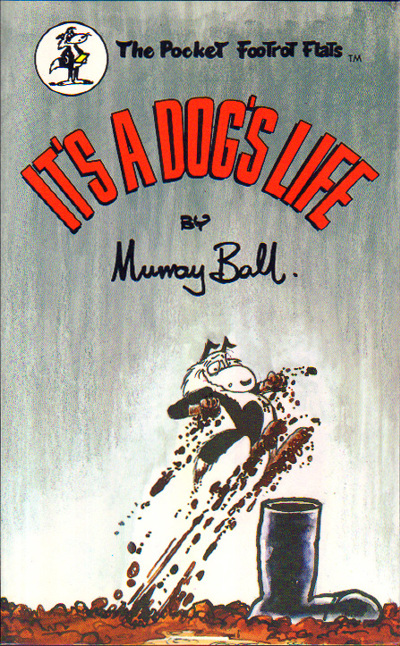 It's a Dog's Life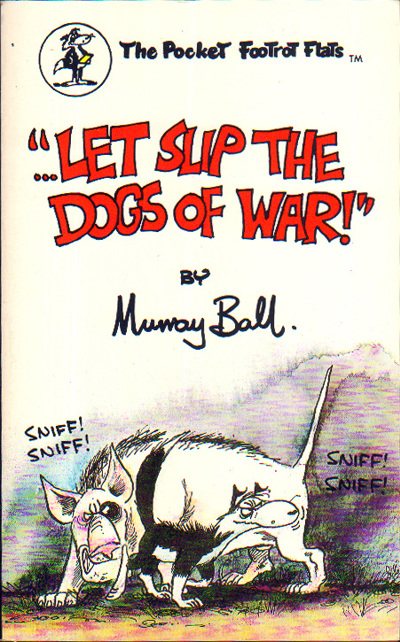 Dogs of War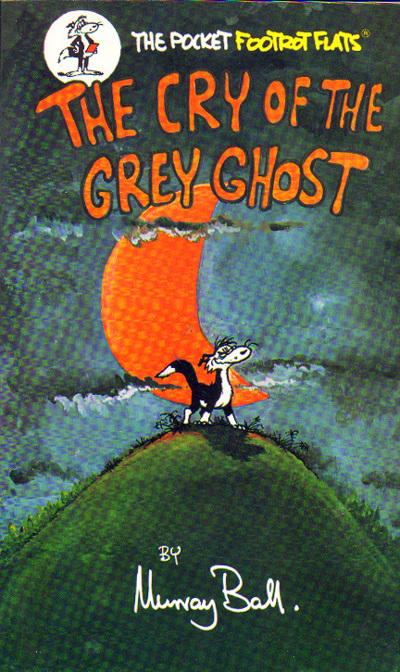 Grey Ghost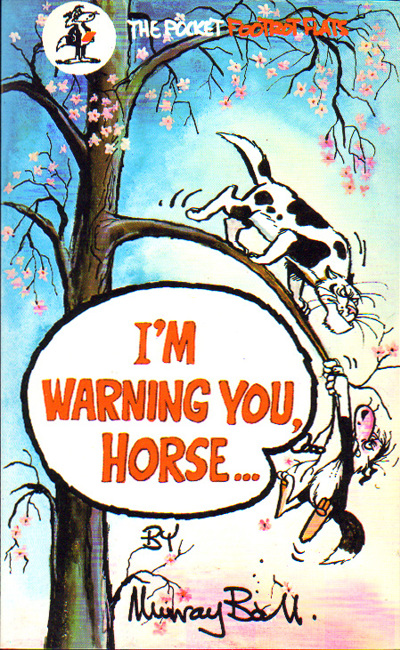 I'm Warning You Horse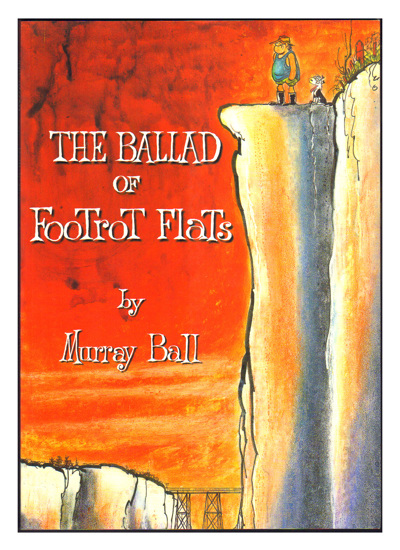 The Ballard of Footrot Flats
Gallery 1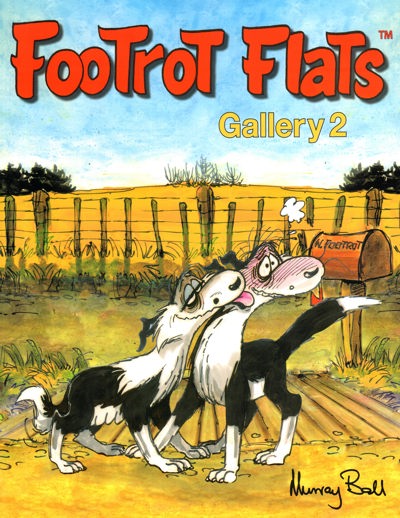 Gallery 2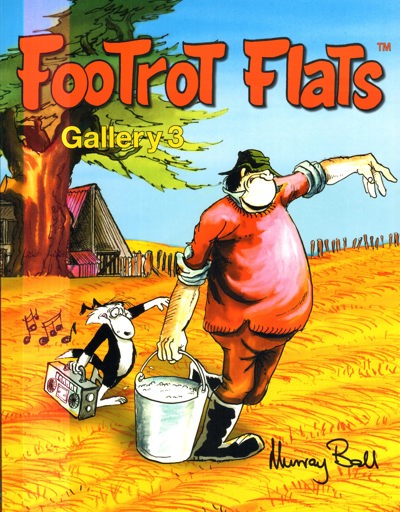 Gallery 3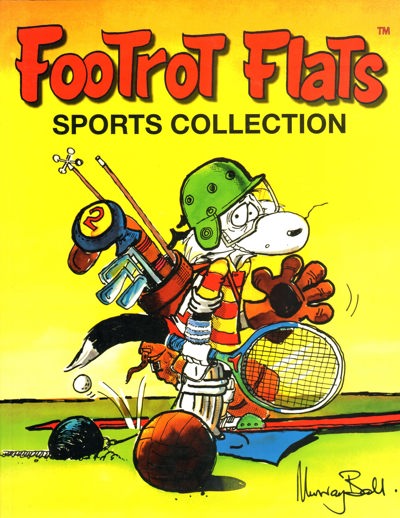 Sports Collection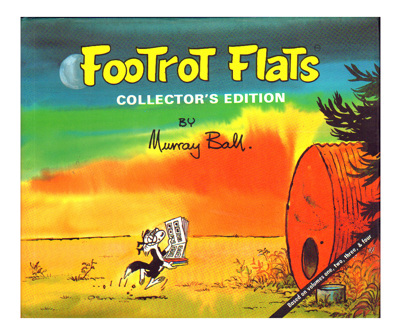 Collectors Edition Volume 1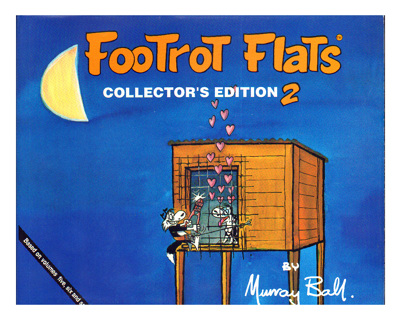 Collectors Edition Volume 2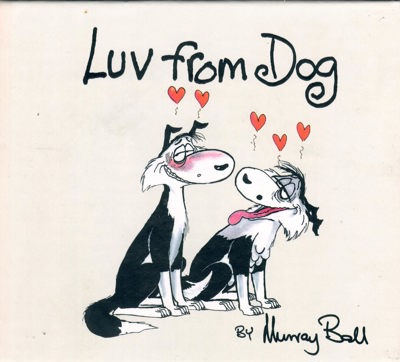 Luv from Dog
The movie
This is The Dog's Tale: his first encounter with the sexy Jess: his loyal devotion to Wal Footrot, whom he saves from a fate worse than death: his adventures with Horse, the cat with the barracuda jaw and fishhook claws; his brilliant cowardice and mighty nose, pitted against the dastardly schemes of the villainous Murphys, their hell hounds, and the Croco Pigs.
Will Wal become an All Black? Will Cooch recover his stolen Stag? Will the Dog win your hearts and funnybones?
It's all here in the Dog's Tale.