The Dog's name
Published 26 January 2017 By Murray Ball
Names are difficult. I drew The Dog well before I thought of his name. For some reason I found it particularly difficult. Nothing seemed to quite cover the Dog's nature. To start with, I was not sure what his 'nature' was to become. Secondly, I am not very good with names. Living with "Ball" as a surname stunts a sensitive soul. In the midst of my ponderings, letters began arriving. Readers seemed to be interested in only one subject – The Dog's name. "Is the Dog's name this…?" "Is the Dog's name that…?

I was probably about 24 strips in to the series when it came to me. It was magnificent – it suited him so-oo well. From that day forth I set about trying to find an opportunity to slip it into the strip. The readers would love it…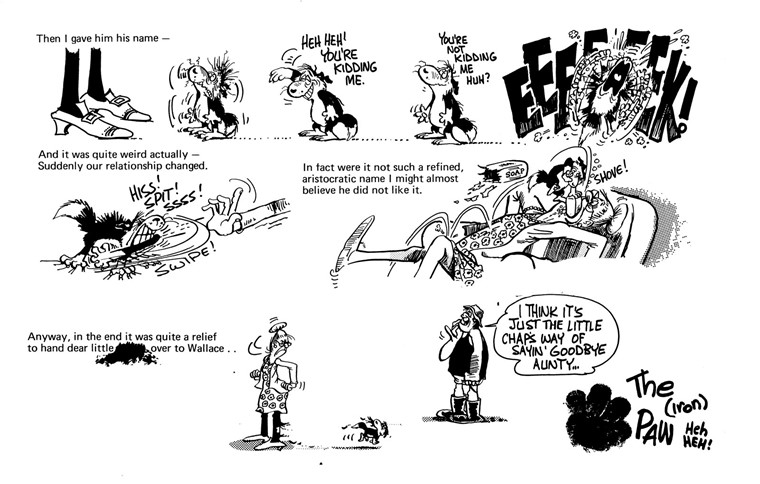 And the letters kept rolling in – and the more they asked me the harder it became to tell them. It could only be an anti-climax. A name, after all, is but a name. I was getting cold feet. Whatever I called it, there were battalions of readers out there going to throw their arms in the air and emit a chorus of disappointed groans. So I chickened out. I let the name go and just got on with it.